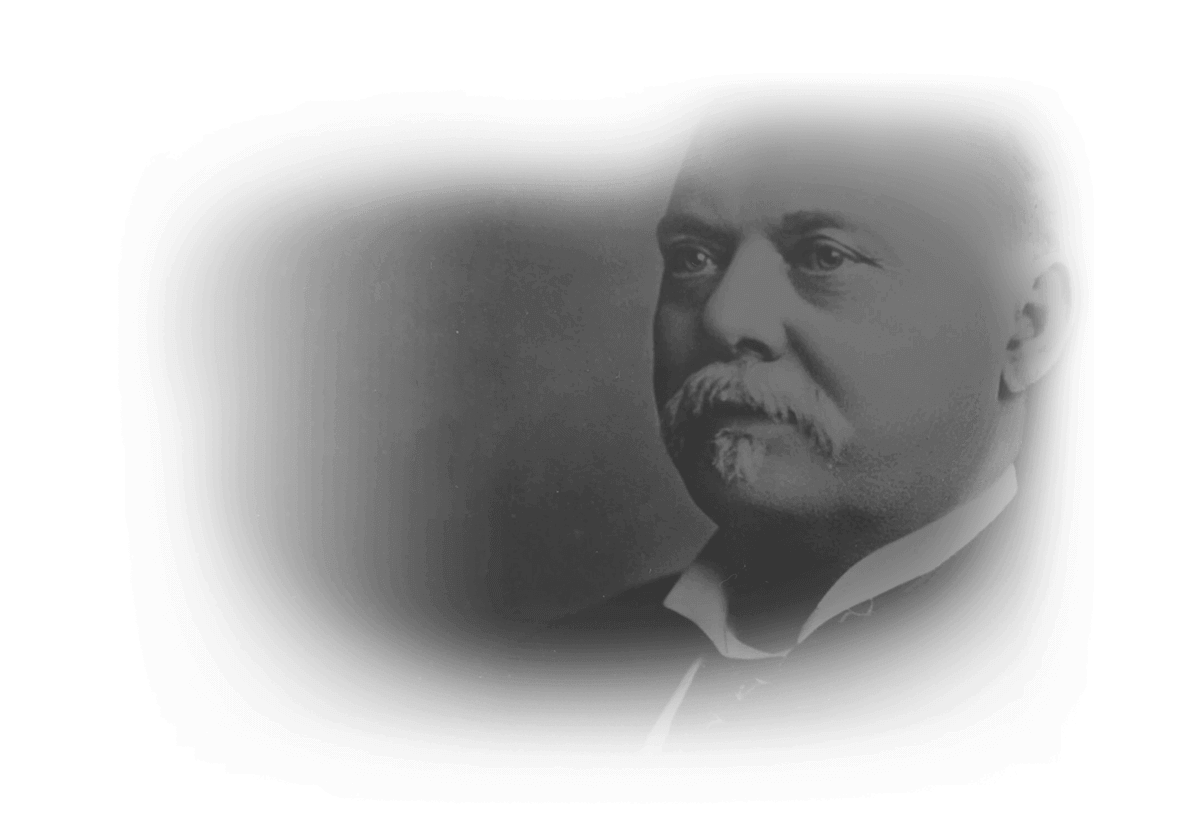 1843
Domenico Canale is born in San Pietro di Rovereto on the Italian Riviera. A year after his birth, three of his mother's brothers leave for America, settling in Memphis, where they start a successful wholesale grocery business that includes liquor and wine.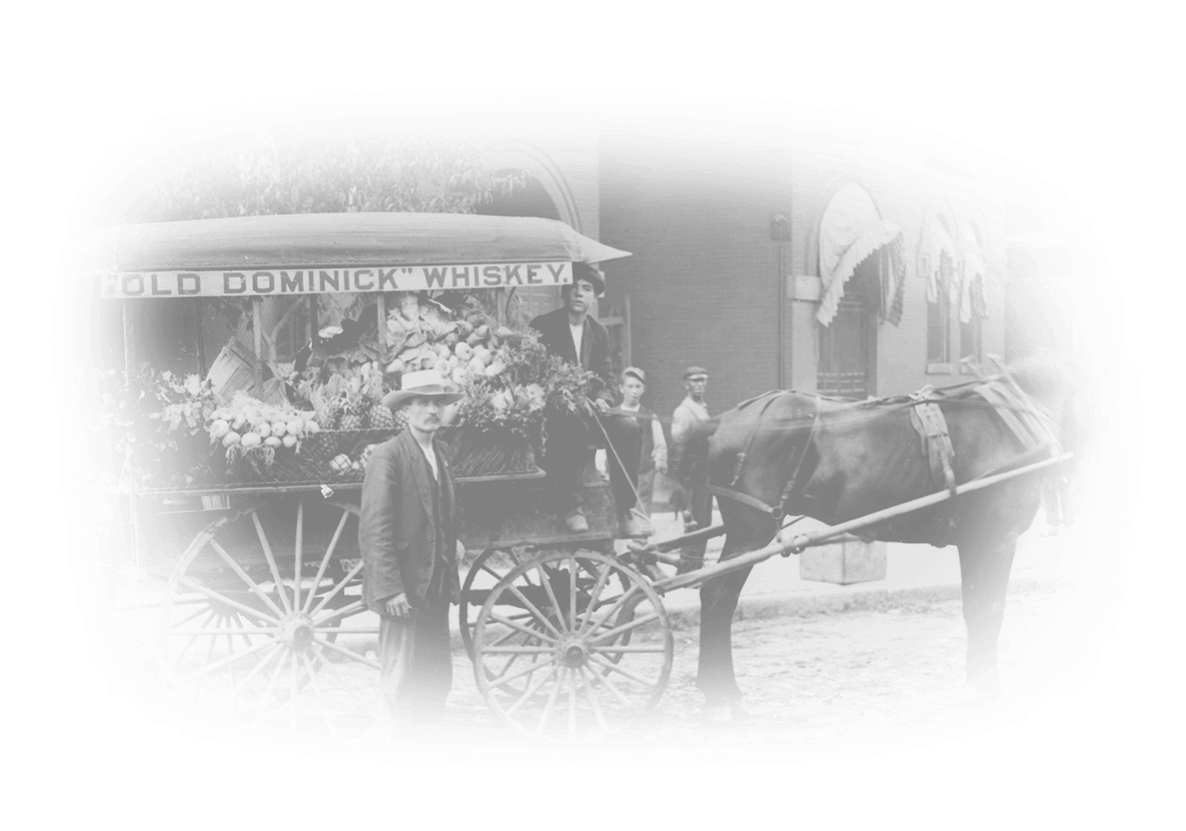 1859
DOMENICO CANALE ARRIVES IN AMERICA
Sixteen-year-old Domenico Canale sails for America, landing in New Orleans after a 65 day-long voyage. From there, he travels up the Mississippi to Memphis, Tennessee where he worked for his uncle, Abraham Vaccaro, running a modest fruit cart up and down the streets of Memphis.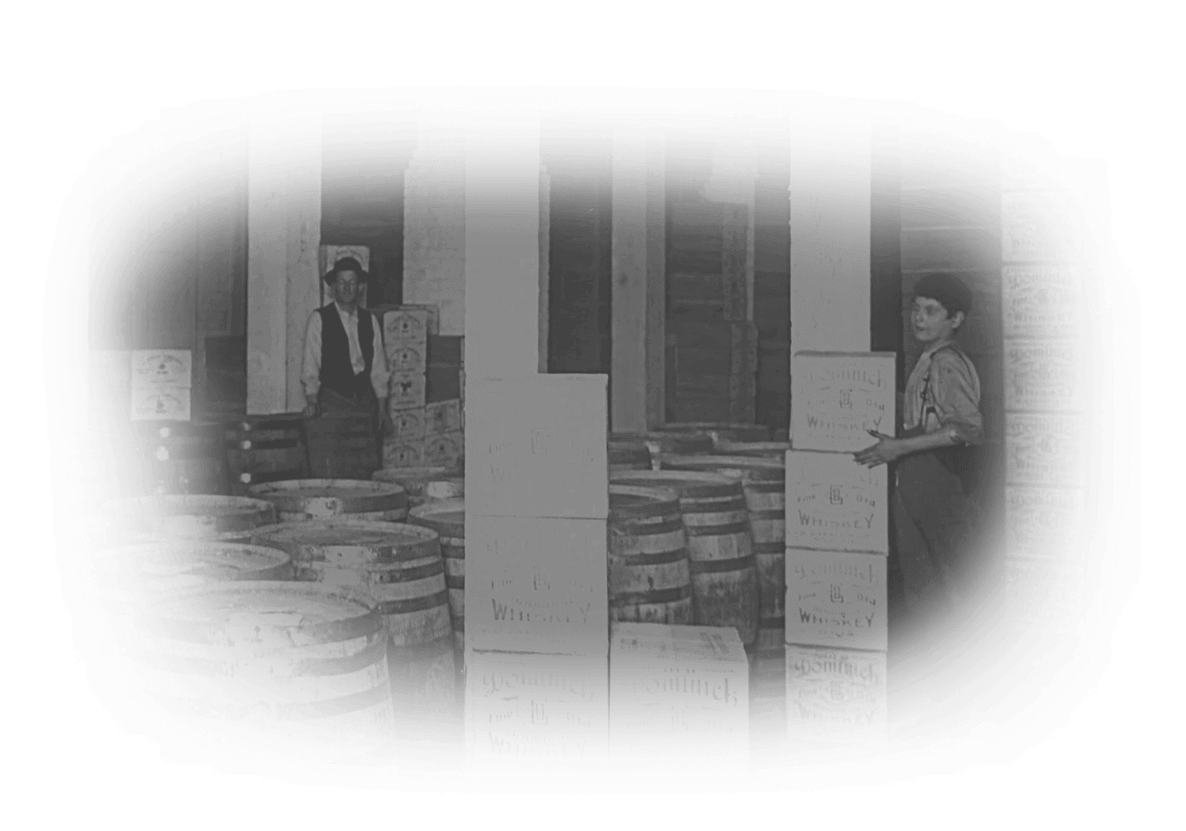 1866
Canale formally establishes food wholesaler D. Canale & Co., and sets up operations in a warehouse at 8 Madison St. near Front. Among its offering is a whiskey, sold in ceramic jars and bottles, that Canale names Old Dominick.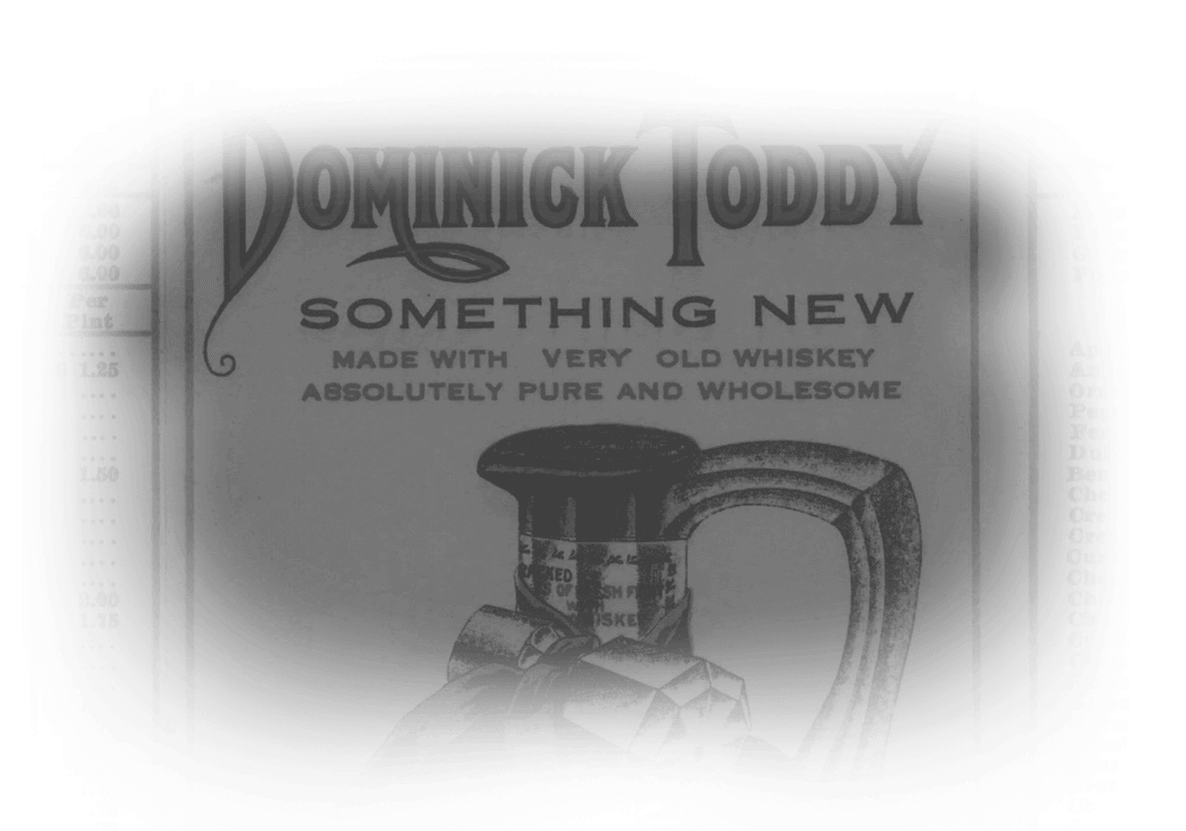 1880
Canale develops the Dominick Toddy, a bourbon-based cordial with fruity overtones that must have spoken to the former fruit stand operator. It was described as the "one of which we are the proudest" and its label featured the now iconic Dominicker Rooster.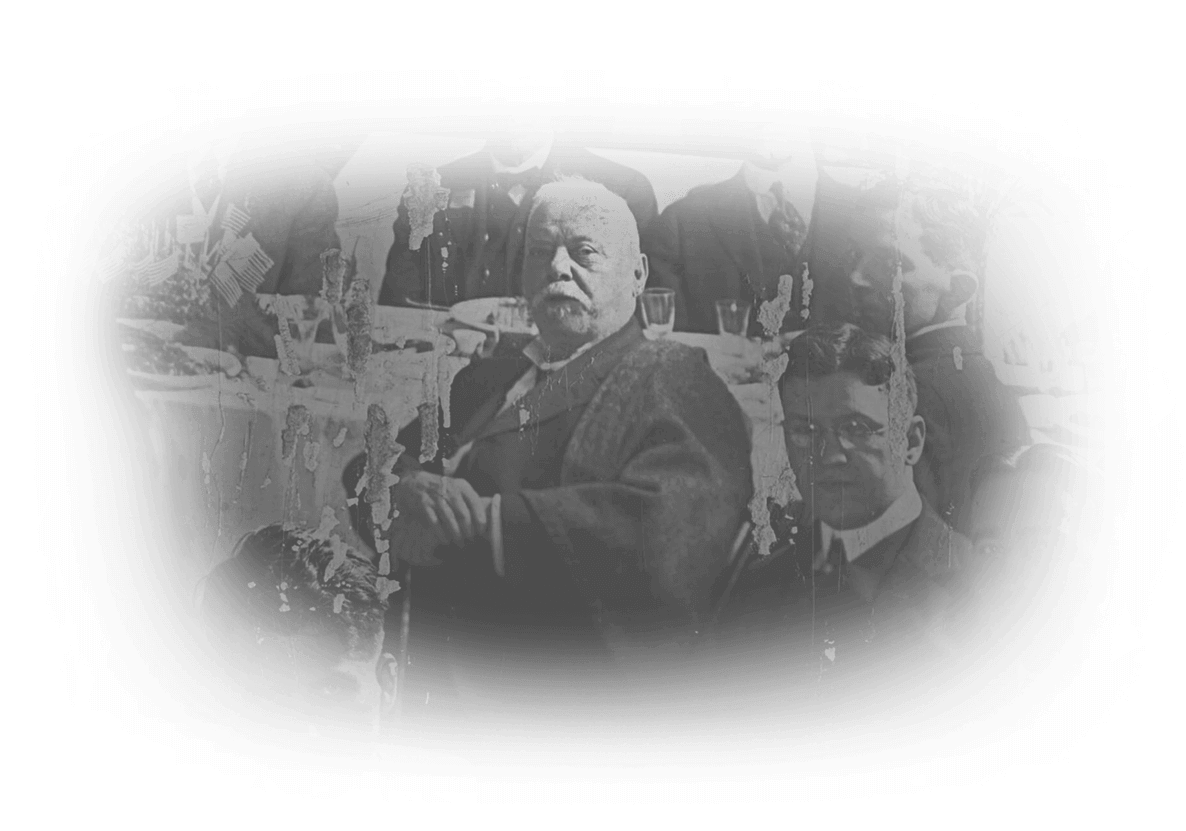 1919
Just three days before the ratification of the 18th Amendment to the United States Constitution, better known as Prohibition, Domenico Canale passes away at the age of 75 in his Midtown home.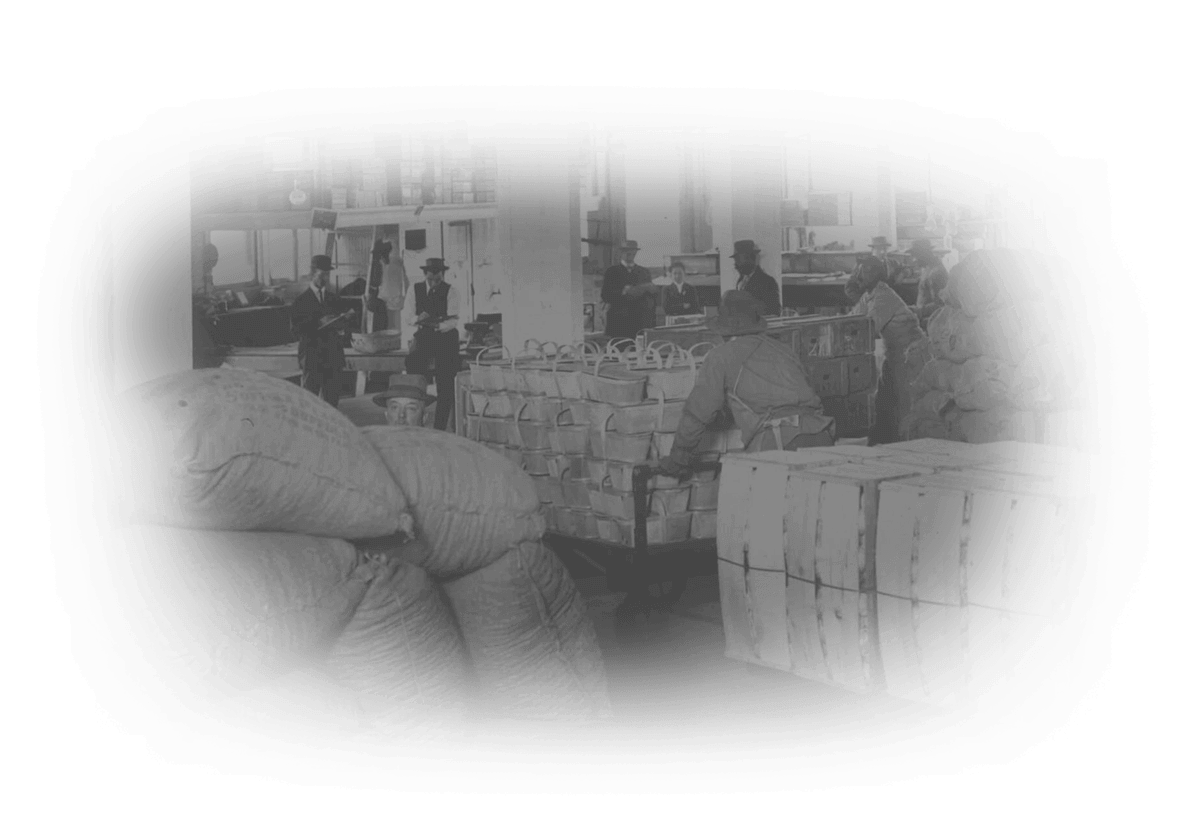 1921
During Prohibition, Domenico's eldest son, John Dominick Canale, expanded D. Canale's food and product operations. With distribution up and down the Mississippi from Chicago to the Gulf of Mexico, as far east as Atlanta, and west into Indian Territory, it was one of the largest grocery distributors in the region.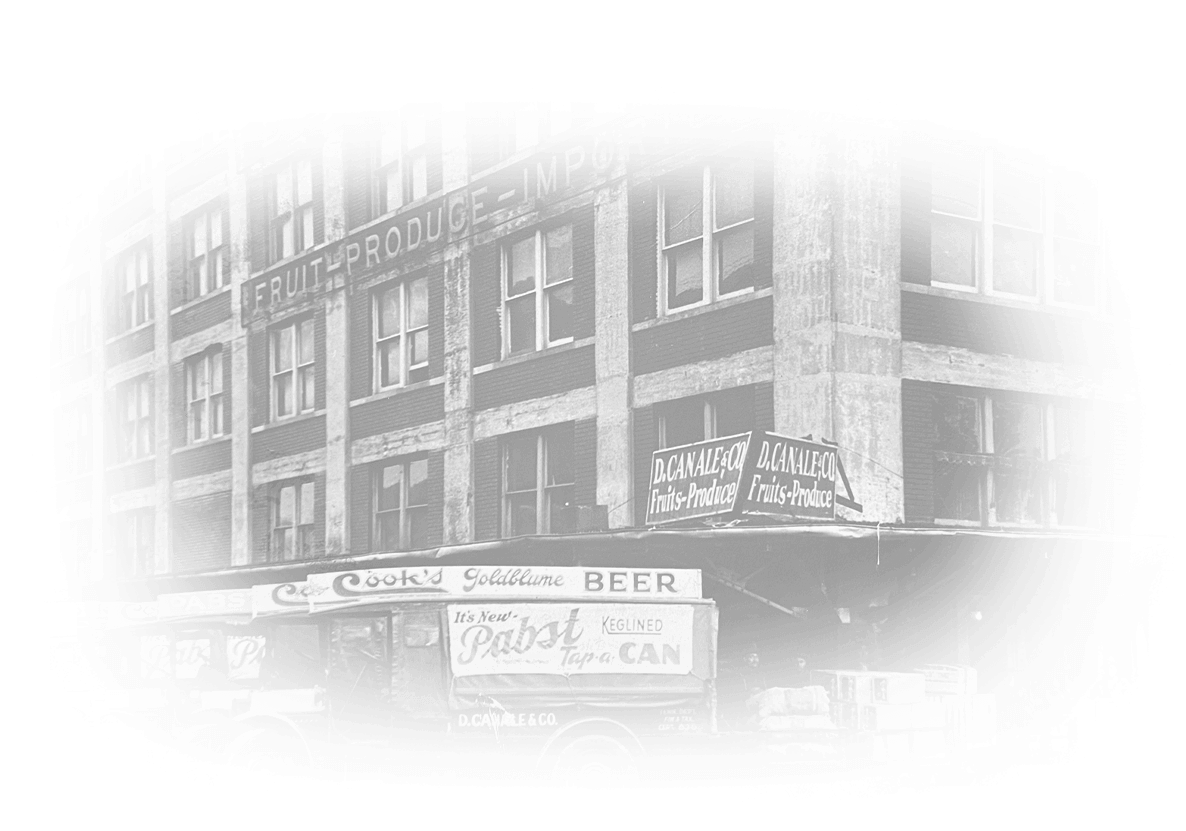 1933
By the time Prohibition was repealed in 1933, D. Canale and Company was operating the largest refrigerated warehouses in Memphis, which caught the attention of Anheuser-Busch. Most beer at the time was unpasteurized and had to be refrigerated, as a result of their refrigeration and an established distribution footprint, D. Canale was awarded exclusive regional distribution rights for Anheuser-Busch beers.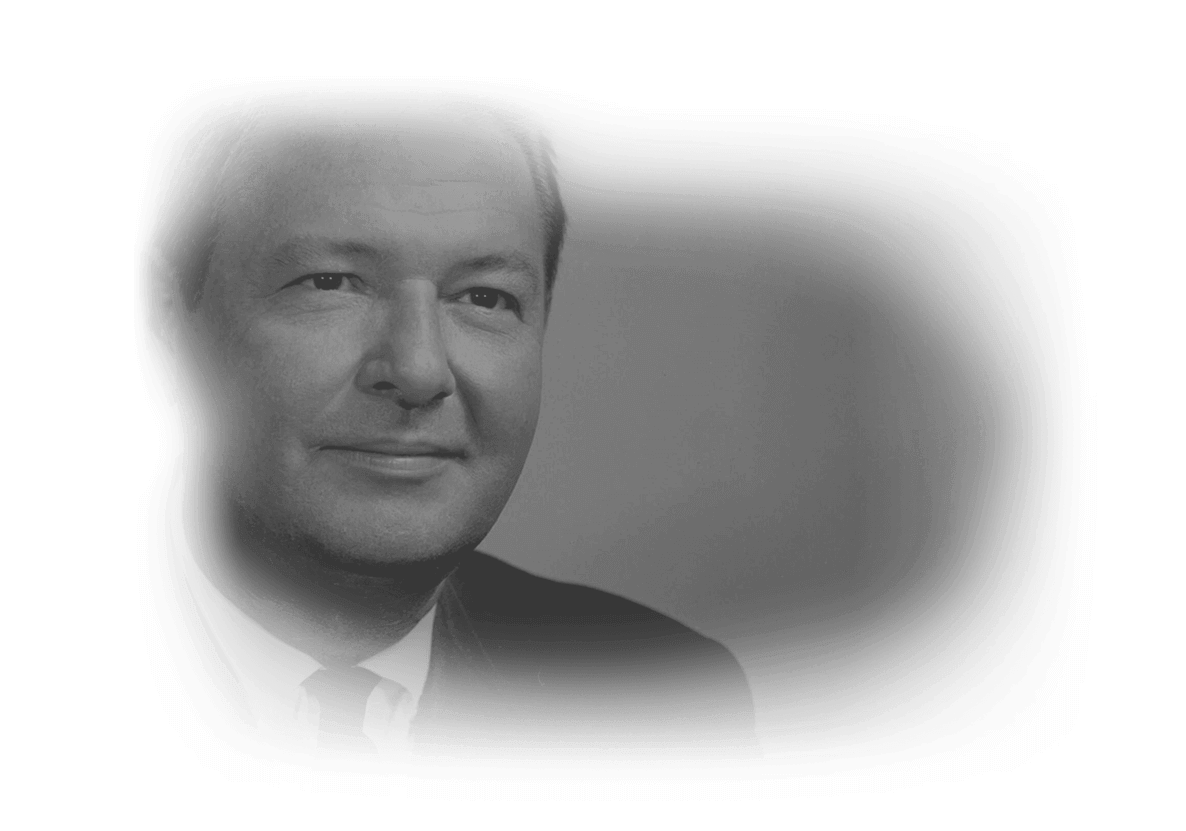 1965
A young John D. Canale, Jr. becomes President of D. Canale following his father's untimely death. A graduate of Yale and a Lieutenant in the Navy, John D., known by many as "The Bear", led D. Canale into some of its most prosperous years by diversifying into institutional food and banking. He conceived of the company bywords, "Quality Products, Quality Service, by Quality People," which we remember to this day.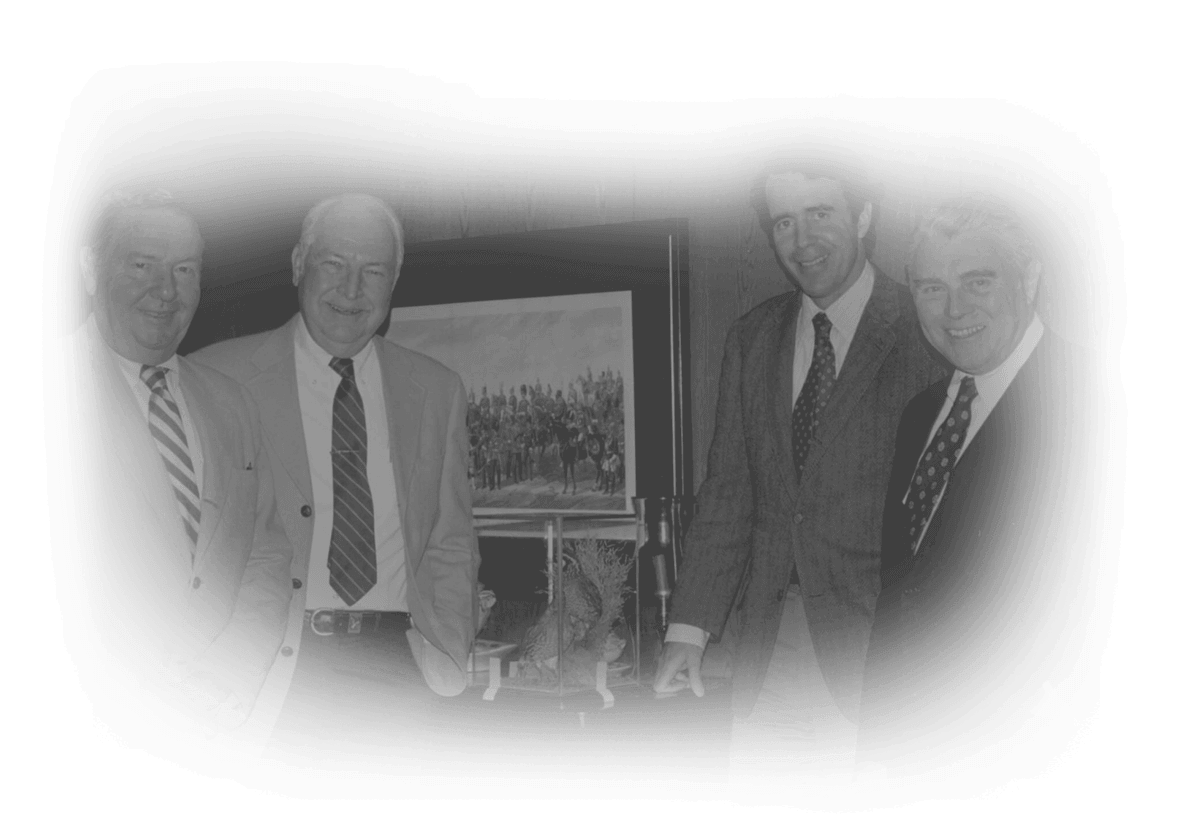 1982
John D. Canale Jr and his wife, Peggy, had two sons; John D. Canale III and Chris W. Canale. Planning for future generations, John D. Canale Jr. spun both the food business and the beer business out from under the parent company D. Canale and Company in 1982, thereby creating D. Canale Food Services, Inc., and D. Canale Beverages, Inc.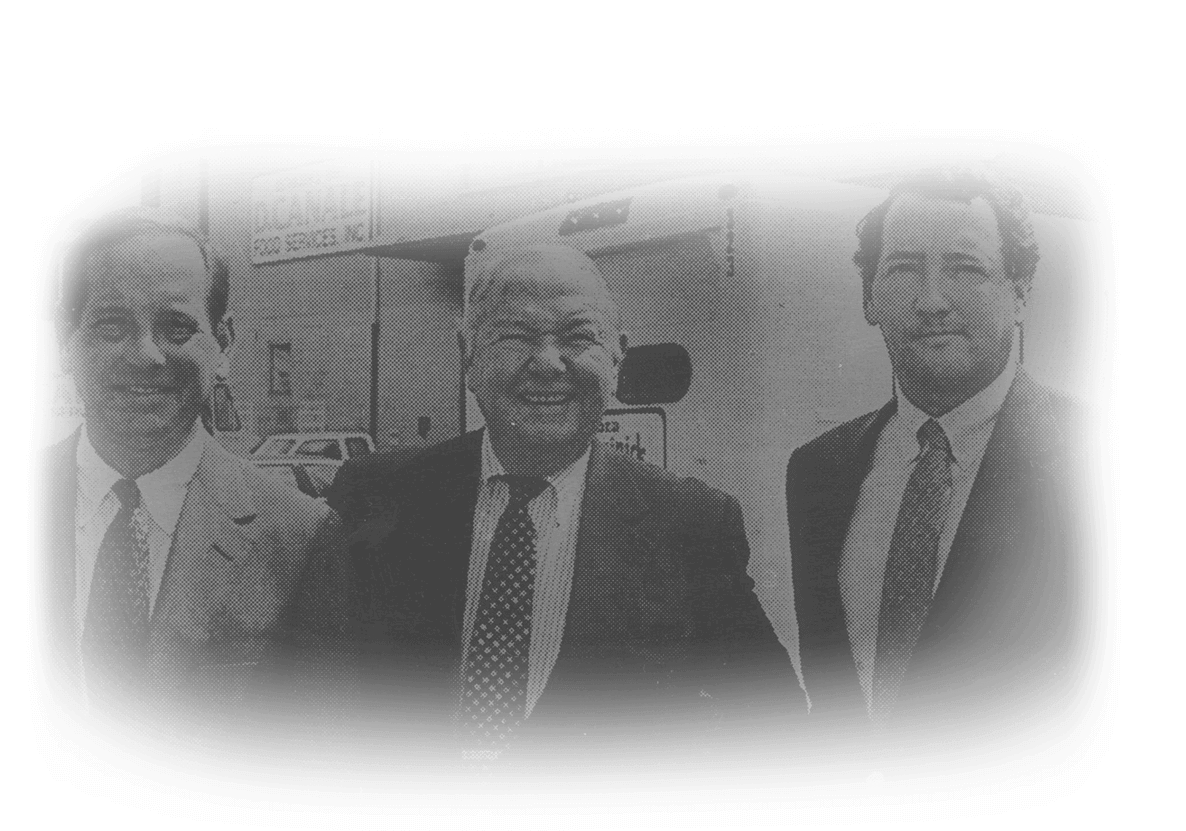 1999
After 125 years of continuous operation, D. Canale Food Services is sold. At the 125th Anniversary celebration, a grateful John D. Canale Jr. reminded his friends, family, customers, and the company's hundreds of employees that "Quality and Service are remembered long after the price is forgotten." With the beverage industry trending towards craft beer, wine and spirits, the family sold D. Canale Beverages at its peak in 2010.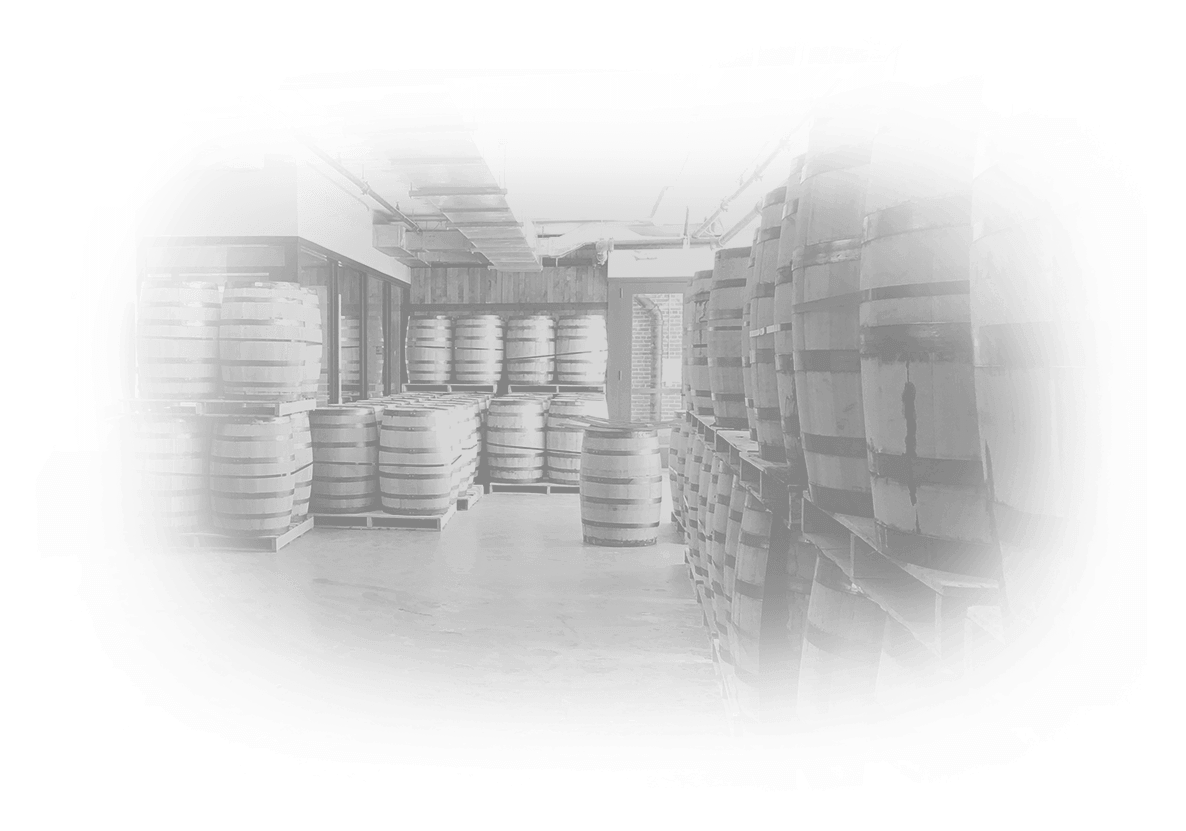 2013
Following the surprise discovery of an unopened bottle of Old Dominick Toddy from the late 1800s, Chris and Alex Canale decide to reinstate the storied spirit brand started by their great great grandfather, Domenico. A world-class distillery is planned, to be located in the heart of Downtown Memphis on South Front Street.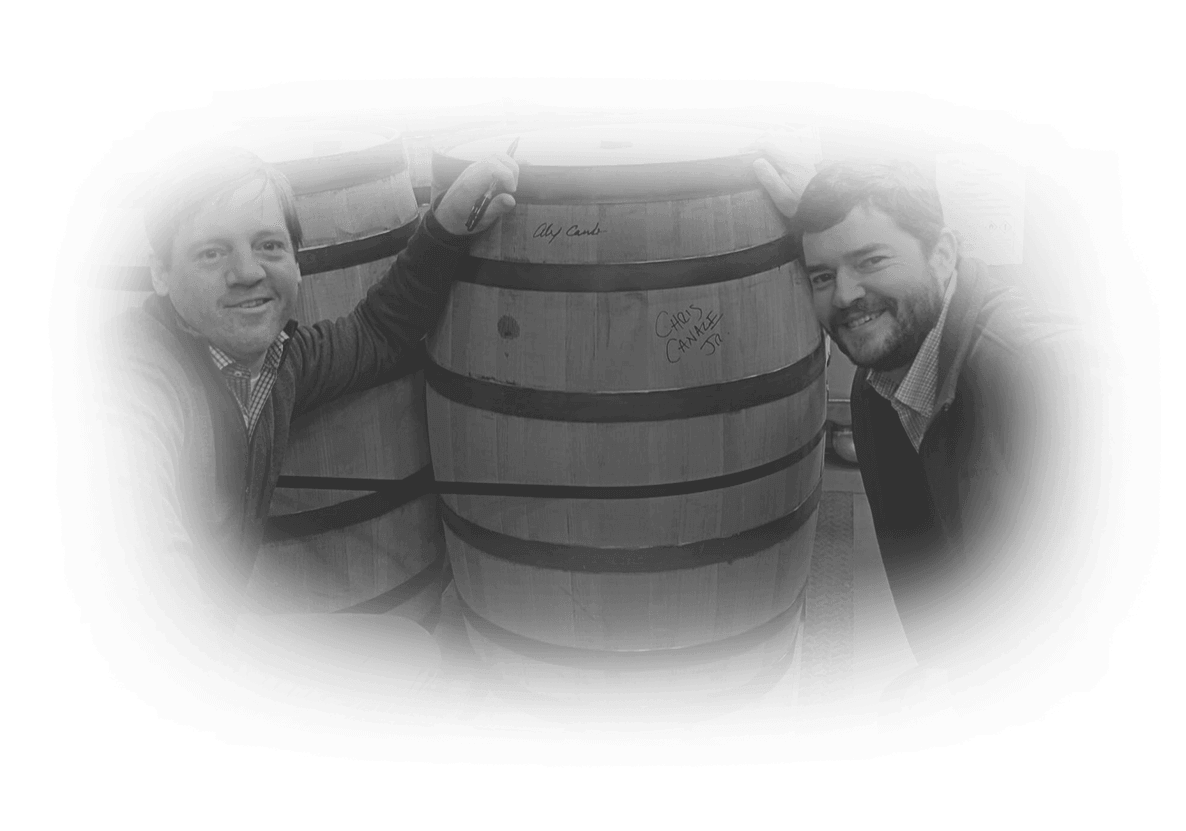 2017
With construction finished, and the distillery floor meticulously assembled according to the designs of Master Distiller Alex Castle, Old Dominick Distillery produces its very first batch of Tennessee Whiskey. This occasion marks the first time since prohibition that whiskey has been legally distilled in Memphis, TN.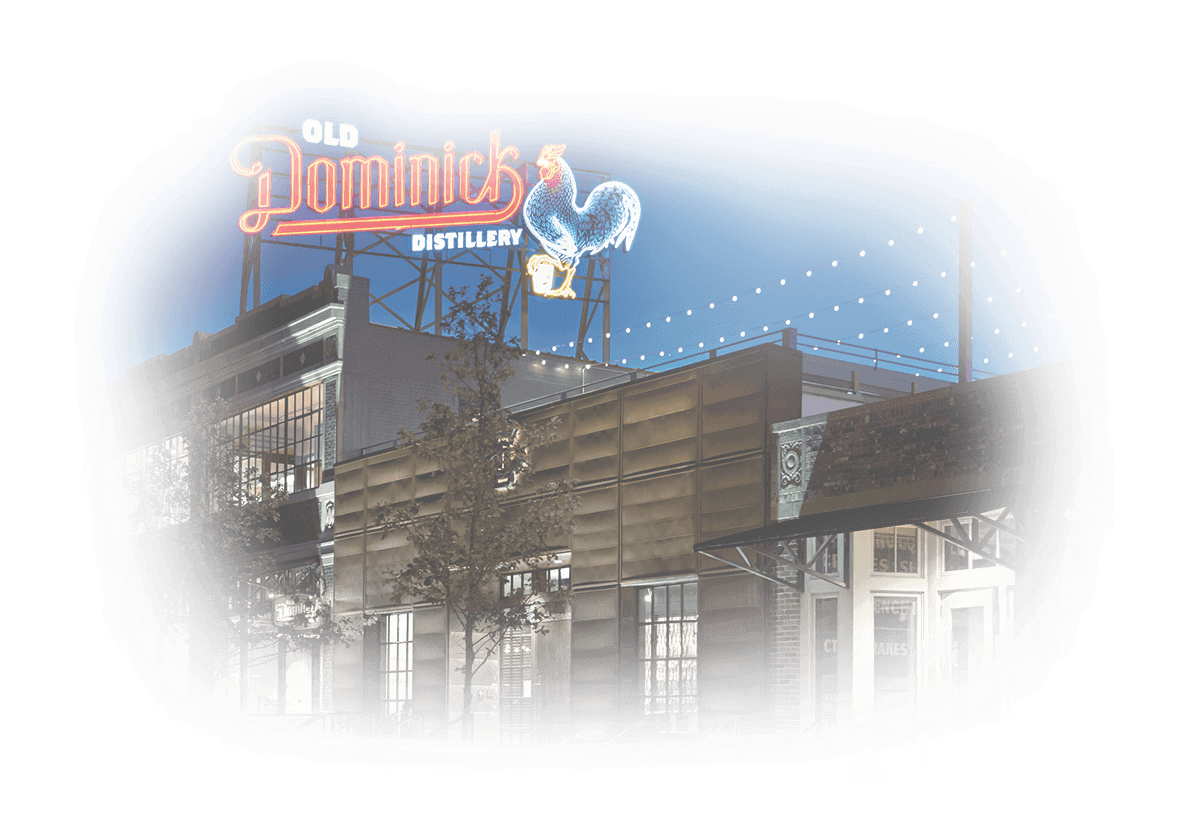 2021
RAISING A GLASS TO PURE MEMPHIS
Domenico Canale and Company's story continues proudly through the Old Dominick Distillery. We can think of no better way to honor all of our partners, employees, friends, and the city we call home, than to raise a glass and invite the world to "Share a Sip of Pure Memphis."